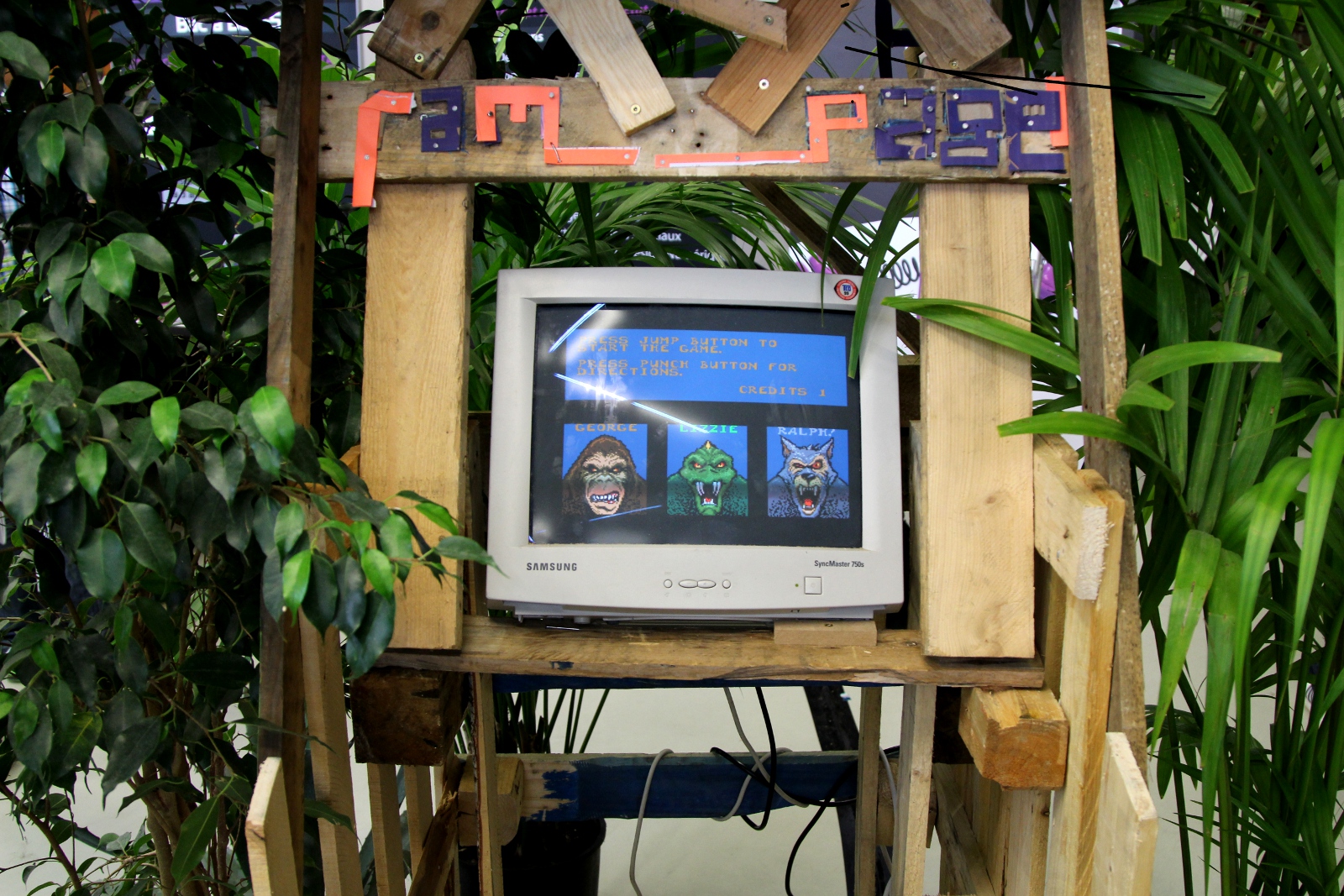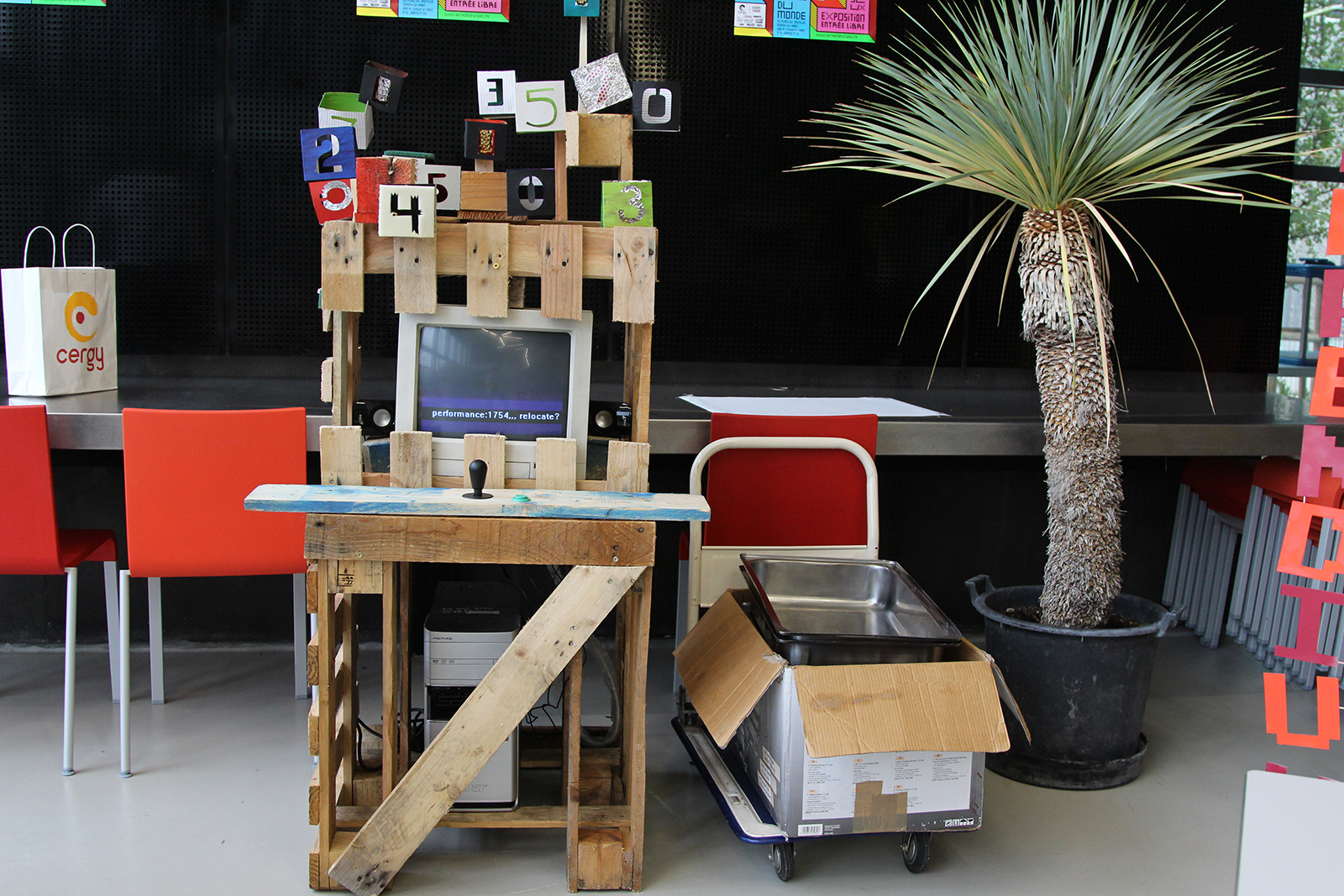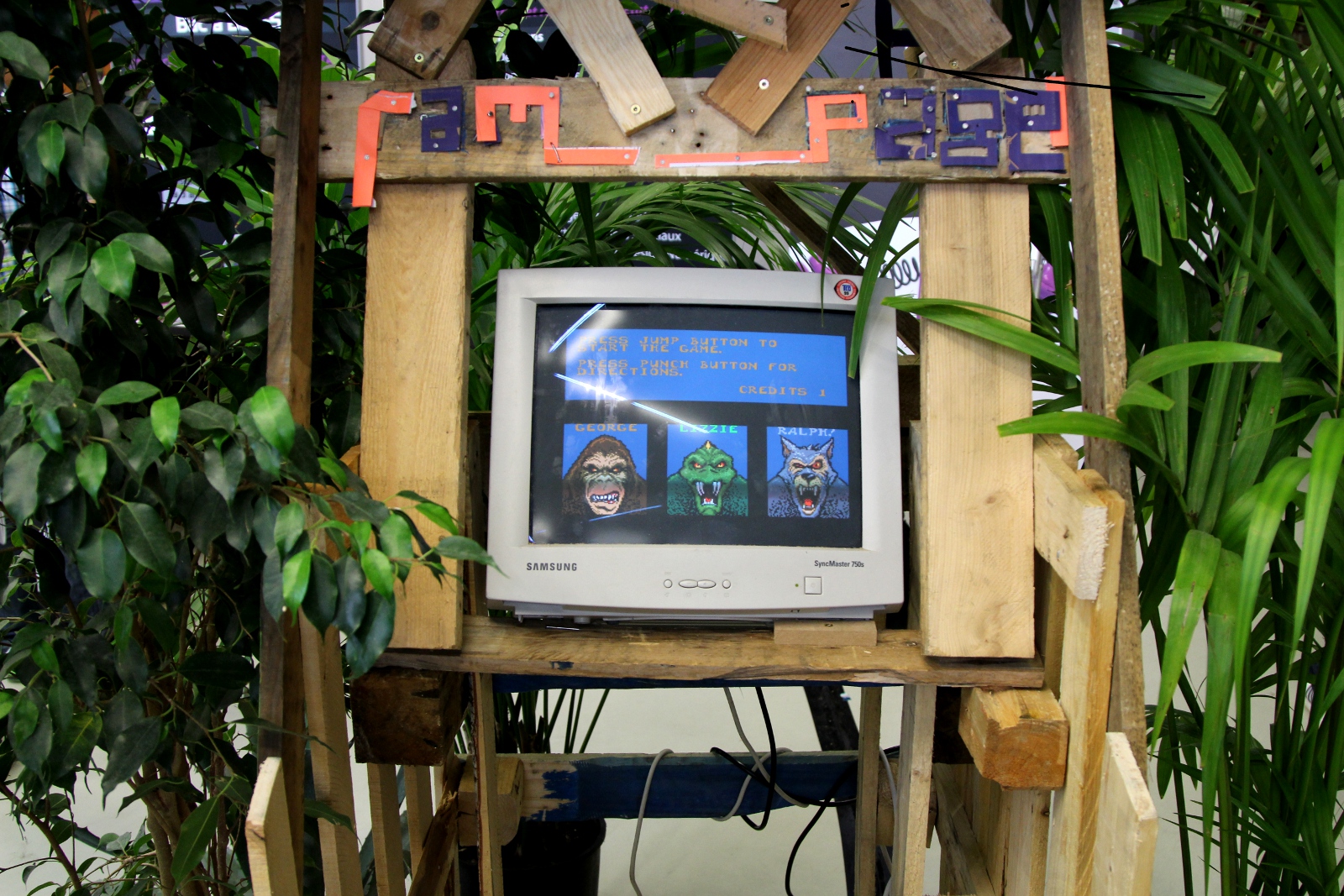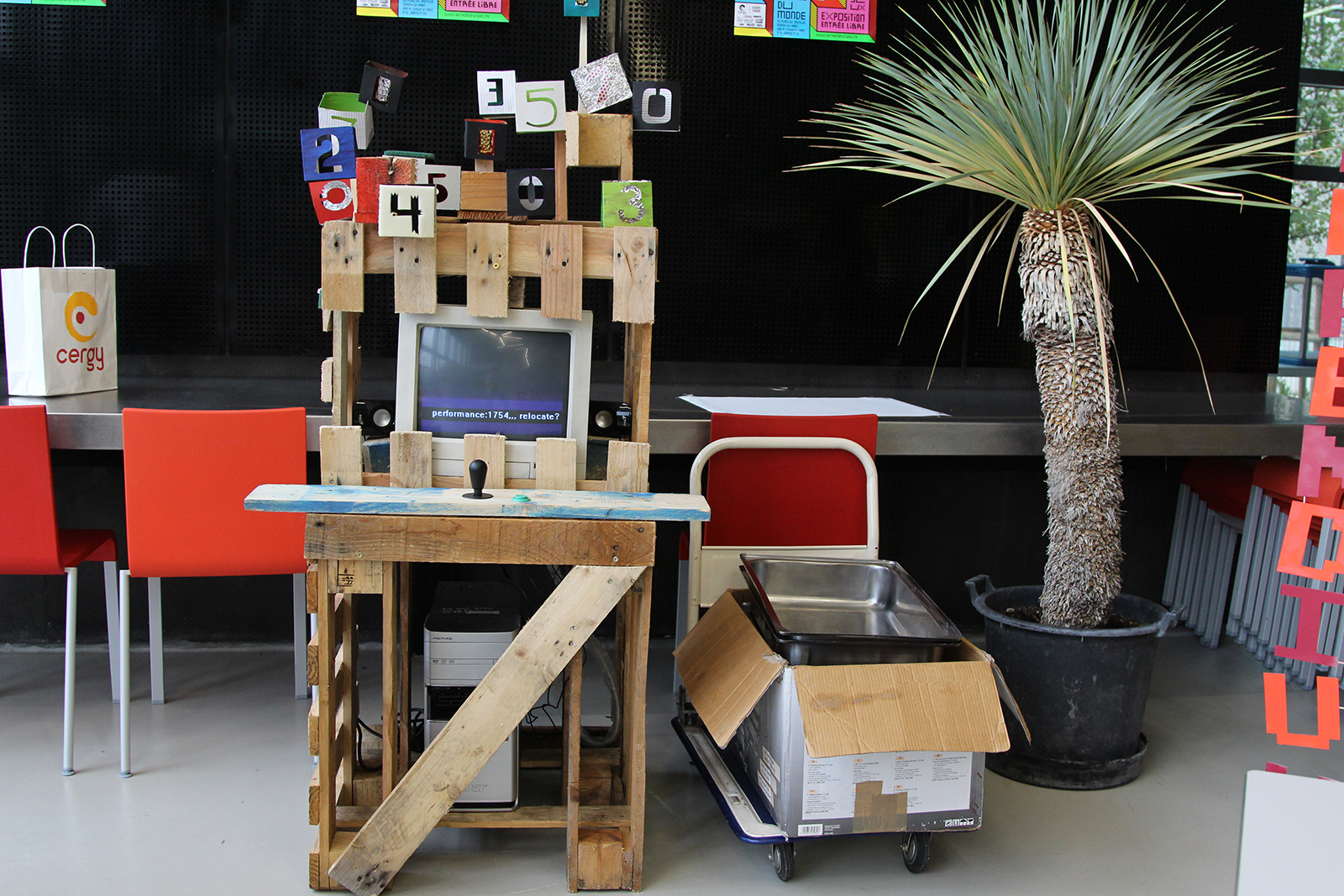 Retro (No) Future was a game festival co-organized by Xavier Girard, One Life Remains and Pierre Corbinais (L'OuJeViPo) on October 5-20th 2013, at Visages du Monde in Cergy, France.
Besides different events we've been working on, one of the major work was the exhibition we've curated altogether. 30 digital games from the past three decades were selected to embody the notion of "Retro (No) Futur", dystopian society, DIY culture, punk spirit and aggressive pleasure.
Inspired by digital artist Antonin Fourneau's SAT (Salle d'Arcade Temporaire), 30 handcrafted and customised wooden arcade cabinets have been produced with the help and support of Julien Fleureau and Labomedia to improvise and produce them all.

Each unique cabinet where made outside in front of the visitors, while the festival was going on. For each of them, a special typographic design was made to emphasise the identity of the game regarding the theme of the festival.
Images shot by Simon Bachelier or Xavier Girard. All rights reserved.
Press
"The Parisian collective pushes the genre limits by emphasizing the game concept before the technical achievement." by Marie Lechner, in Libération, 2013/10/10.
Curated works
000000052573743 by Jake Clover
Carmageddon by Stainless Games
Duke Nukem 3D by 3D Realms
Eggnogg by Paul Pridham & Connor Pridham
Fear is Vigilance by Randomnine
GAUGE by Etienne Périn
GTA by Rockstar Games
I Never Could Get The Hang Of Thurdays by Zed
Keep Me Occupied by Anna Anthropy
Keyboard Drumset Fucking Werewolf by Cactus (Jonatan Söderström)
Kompendium by Michael Brough
Live Forever! Live Forever! Live Forever! by Hubol Gordon
Llamatron by Llamasoft (Jeff Minter)
LOVED by Alexander Ocias
Maniac Mansion Deluxe by LucasFan Games
Planet Life by Sos Sosowski
Punk's Not Dead by Mooosh (Zak Ayles)
Rampage Bally by Midway
Randy Balma Municipal Aborptionist by MESSHOF
ROM CHECK FAIL by Farbs
Shoot Bastard by Chevy Ray, Beau Blyth & Matt Thorson
Six Shots of Whiskey by Nifflas & Sara Sandberg
Slave of God by Increpare (Stephen Lavelle)
Street of Rage Remake by Sega + Fans
Telekinetic Minimalist Cult 5: Packrat Nightmare by RobotLovesKitty
Tetragrammaton by MechBird (Tatiana Vilela)
Three's a Crowd by Sixty Four Digits
Tokyo Jungle by Sony Computer Entertainment
Ulitsa Dimitrova by Lea Schönfelder & Gerard Delmas
Vegetable Game by Terry Cavanagh