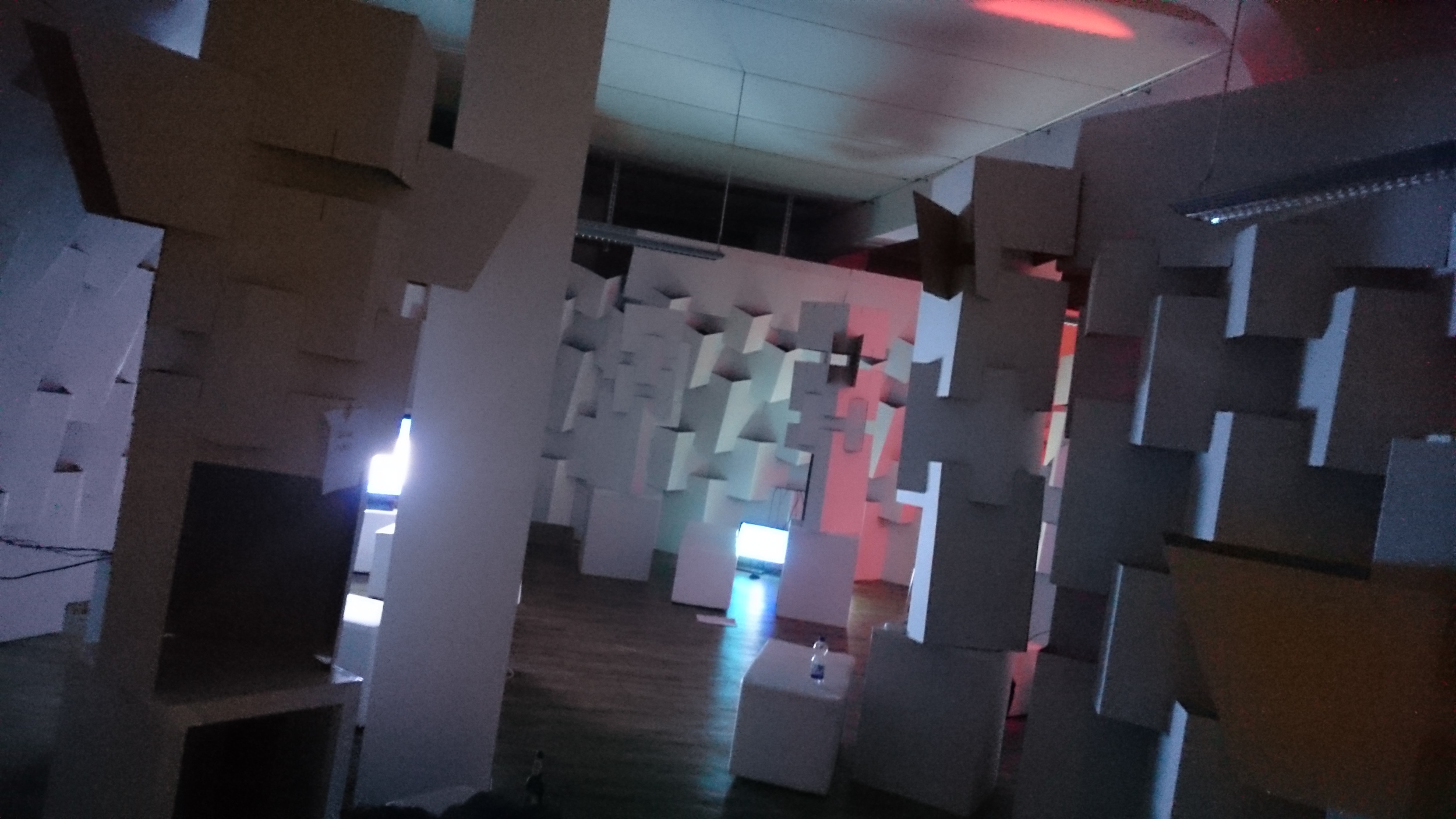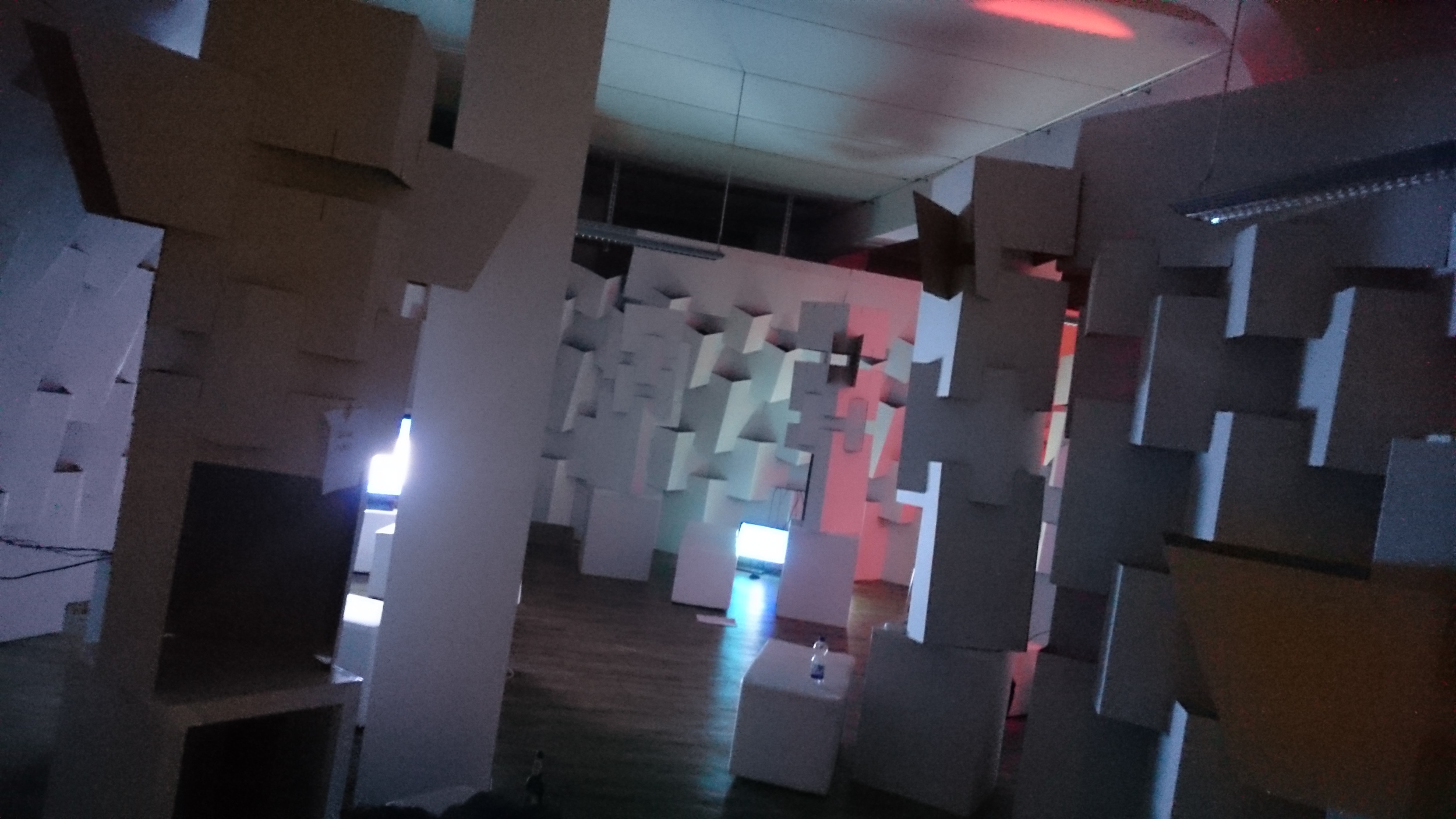 The Notgames Fest is a biennal alternative games program to the mainstream events in Cologne taking place mid-August such as Gamescom and GDC Europe. The event is highly inspired by the "Not a manifesto" of Belgian digital artists Tale of Tales and hosted by the Cologne Game Lab since the first edition in 2011. Heart piece to the festival is its unique approach to the public (dis)play of games, through a constantly renewed exhibition, both in its form, spaces and content.

This last edition of the Notgames Fest held in 2015 has gathered a real diversity of works. While the exhibition started with games and installations physically engaging the visitors, their path quickly led to motionless solitary experiences or graphically deceptive games. Each works displayed in the exhibition was willingly presented near another one to create a reflection that commented or criticised themselves. Mixing digital games with interactive experiences, internet pieces and mobile applications, the exhibition has provided a diverse look into what "Notgames" was, is and could be in the future.

The selection of works was a co-curation by Tale Of Tales (Auriea Harvey & Michael Samyn), Merrit Kopas, Lara Sánchez Coterón, Katharina Tillmanns and myself. I was also part of the whole organisation of the festival involving logistics, technical requirement for the exhibition and communication.
Images by the Cologne Game Lab. All rights reserved.
Press
"Notgames are not a niche phenomenon. They are a reminder that most traditional video games still are trapped in a niche." by Jan Bojaryn, in Süddeutsche Zeitung, 2015/08/13.
Curated works
#PRISOM by Mez Breeze Design & Dreaming Methods
Bounden by Game Oven
Diorama No. 2: Der Grosse Gottlieb by The Shoebox Diorama
Future Unfolding by Spaces of Play
Luxury $imulator by Rebeca Merrill
Memory of a Broken Dimension by XRA
Mountain by David O'Reilly
My Boyfriend Came Back From The War by Olia Lialina
Paradise by XXIIVV (Devine Lu Linvega)
System 1 by Awww Design
The Landscape Processor by Simon Chauvin
This World Is Not My Home by neotenomie & Porpentine
ZYX by Jodi